Every year we ask our guests to add their steps, to PLAY IT FORWARD and suggest things that fellow travelers could do or see to enhance their Dacey tour experience. There are some really great suggestions and I thank all those who submitted their steps!
1 Enjoy a Cornish pasty in Marazion
2 Learn that flat paths are never level in Cornwall
3 Go down onto the beach and paddle or just walk along the shore, it frees your mind!
4 Eat at the Garden café St Michaels mount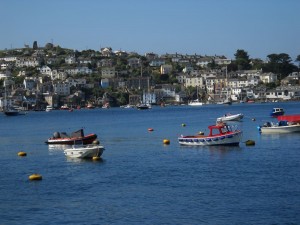 5 Bring less Luggage
6 Visit Daphne Du Maurier centre Fowey
7 Visit Leach Pottery St Ives
8 Eat at the Seafood café St Ives
9 Eat at the Wreckers restaurant Charlestown
10 Explore the bakeries for new discoveries
11 Get up early to see the Sunrise in Charlestown or St Ives
12 Charlestown walk the coastal path to the coast watch for a chat with the guys volunteering.
13 Look out for local craft fairs when shopping in St Ives
14 Check out the walled gardens at Tregenna hotel
15 Visit the Mote House pub in Port Isaac and sit by the fire
16 Take advantage of all David & Harry's advice then wander off to explore on your own
17 Bring a rain coat and ignore the weather
18 Have Chocolate Cornish ice-cream
19 Visit Madeline's tea room St Ives
20 Take all the opportunities
21 If you look you will see magic
22 Try clotted cream fudge
23 Eat Scallops and Mussels at Tregenna Castle
24 Keep climbing to the top of St Michaels mount, it's worth it!
25 Dine in at Tregenna castle (hotel)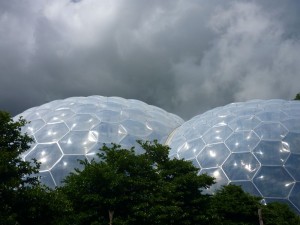 26 Tour the gardens at Lanhydrock
27 Take the jungle tour with Harry at Lost gardens of Heligan
28 Have a drink in the Sloop inn St Ives
29 Look for beach glass St Ives
30 Eat and drink in the Golden Lion Port Isaac
31 Pay attention to crossing roads
32 Try to keep up with David on a stroll
33 Take a photo in front of Doc Martins house in Port Isaac
34 Drink in the view from the top of St Michael's mount
35 Sit in a pub a mingle with the friendly locals
36 Watch a beautiful Cornish sunset
37 Wear hiking shoes to St Michael's mount
38 Stand on the stage at the Minack theatre
39 Do not just walk up St Michael's mount walk around and visit the gardens.
40 Chat with the shopkeepers in the small shops
41 Visit St Nicholas chapel in St Ives for great views of the Atlantic Ocean
42 Have Cornish Elderflower with a sliced lemon to drink at the Eden project
43 Attend a performance at the Minack theatre
44 Drink a Heligan Honey ale.
45 Walk part of the Port Isaac coastal path
46 Have a drink at the restaurant opposite the Tate gallery in St Ives
47 Then go down for a paddle in the sea.
48 Try something different each day like cream teas.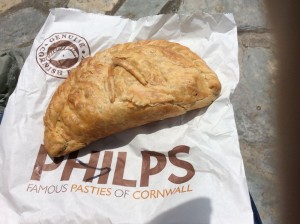 49 Come with some background knowledge of Cornwall.
50 Eat a Pasty, (or several) especially at the Minack.
51 Paddle in Porthcurno.
52 Visit the Barbara Hepworth House St Ives.
53 Check trip Advisor for where to eat in Cornwall/London.
54 Smoked haddock & Poached egg for breakfast Port Isaac hotel.
55 Try a Toffee Bun Muffin in Fowey.
56 Try the Mussels by the lifeboat St Ives!!! Heaven.
57 Try everything then nap.
58 Spend time at the old library St Ives.
59 Ignore the weather, just enjoy yourself the sun will come out!!!!
60 Take advantage of the hotel amenities (pool, sauna health club ect)
61 Walk the cliff top at Lands' End.
62 Fish & Chips and then Ice cream.
63 Have dinner at the Old school house Port Isaac, Wonderful!
64 Enjoy the scenery from the mini-coach.