February 2023 Newsletter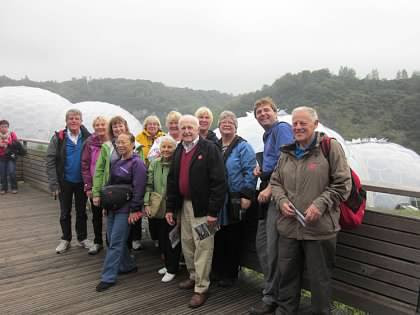 This month's anonymous comment about Dacey's Tours. We ask our guests to sum up their experience in one sentence :"Beautiful scenery, Glorious walks, many surprises! Allow yourself to dream and enjoy everything Cornwall has to offer."
Would you believe it? This past month Dacey's Cornish Tours just celebrated the milestone of being in the business of making Cornish dreams coming true for 10 years. Where has that time gone? I have now been registered company in the GSOM since January 2013. Incidentally, our first ever tour was in the September of the same year.
I am not going to bore you with tales of how it all began. Let's just say I set out, way back in the day, to show people the delights of this magical area of the UK. So, with the support of everyone who chooses to entrust Dacey's Cornish Tours to escort them around this delightful region we hope to have another 10 years and beyond, of making those Cornish dreams a reality.

To celebrate this wonderful occasion, I have implemented a new policy! Let me explain. Over the past several years many guests (And I mean many) have booked the tour after hearing about DCT through someone who experienced the tour first hand. Thanks to everyone who shares their experiences with anyone who is willing to listen, referrals have become a huge part of the DCT business. I am forever grateful for those who continue to advocate for Dacey's Cornish Tours and long may it continue.

So, as a way of celebrating 10 years, I want to reward, thank and encourage those who tell friends, work colleagues and family about their wonderful experience, As a thank-you from Dacey's, if a person books  having heard about the tour from you (ask them to mention it when they sign up), you will be rewarded with a one year's subscription to the delightfully informative Celtic magazine,  plus a unique Dacey's Cornish Tours gift bag. Both items will be mailed to wherever you are in the world! (The more guests you book, the longer your subscription)
With all those who have taken a DCT vacation continuing to share their experience and show off their photos, I have no doubt Dacey's Cornish Tours will continue to make Cornish dreams come true for many years to come! And we will continue to celebrate Cornwall one tour at a time….
---
Celtic Magazine Feature
Daceys Cornish Tours has been featured in the latest Celtic Magazine edition, you can view and read the full edition here. You'll find our feature on pages 6 & 7, or view our feature directly below: